In addition to the development of plastic bottles and plastic containers, DR. FROHN  has been involved in designing innovative high-performance blow-molding machinery which have been used by leading manufacturers of plastic bottles for decades with tremendous success.
The DR. FROHN  developments have received a series of German and international patents, in particular for the now world-famous plastic bottle for carbonated beverages (twist-cork-opening model and floor-stand knobs).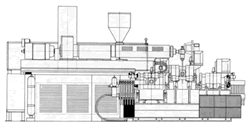 The company was established in 1948 with the founding of the company Technisches Büro Dr. Frohn in Munich.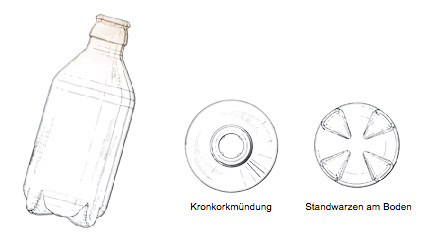 Based on these developments the founder of the company, DR. ING. WALTER FROHN, 1958 set up a blow-molding works in Deisenhofen, located near Munich, where both plastic bottles and jerrycans were manufactured. Motivated by the desire of the chemicals industry for packaging of fluid hazardous goods in plastic containers instead of the metal bins usually used at that time, development activities shifted to the sector of hazardous goods containers of high molecular polyethylene and accessories, such as for example special screw cap-valve systems.
As large European chemical companies forwarded the demand within the framework of the globalisation of the economy that containers of hazardous goods used by foreign subsidiaries have the same degree of sophistication as well, local production in the Deisenhofen works was discontinued in 1979 and decentralised production-sites nearby our European customers were established.
DR. FROHN has since this time manufactured containers for the chemical and mineral-oil industry at 12 partners scattered throughout Europe. Outside its own distribution area in Europe, DR. FROHN has also established production in Asia, North Africa, North, Central and South America with well-known blow-molding companies by means of License-agreements in order to guarantee blanket coverage in supplying the chemical and mineral-oil industry. This strategy of external production with global availability of our products was very appreciated by our customers and therefore was expanded in the following years.
Today we deliver our innovative products to European companies, but also to "Global Players" world wide.
Our own design and development department allows us to develop tailor made solutions and designs for our customers, that meet the local requirements for each different country.
Keeping this in mind our MOTTO is:
Think globaly, act localy !